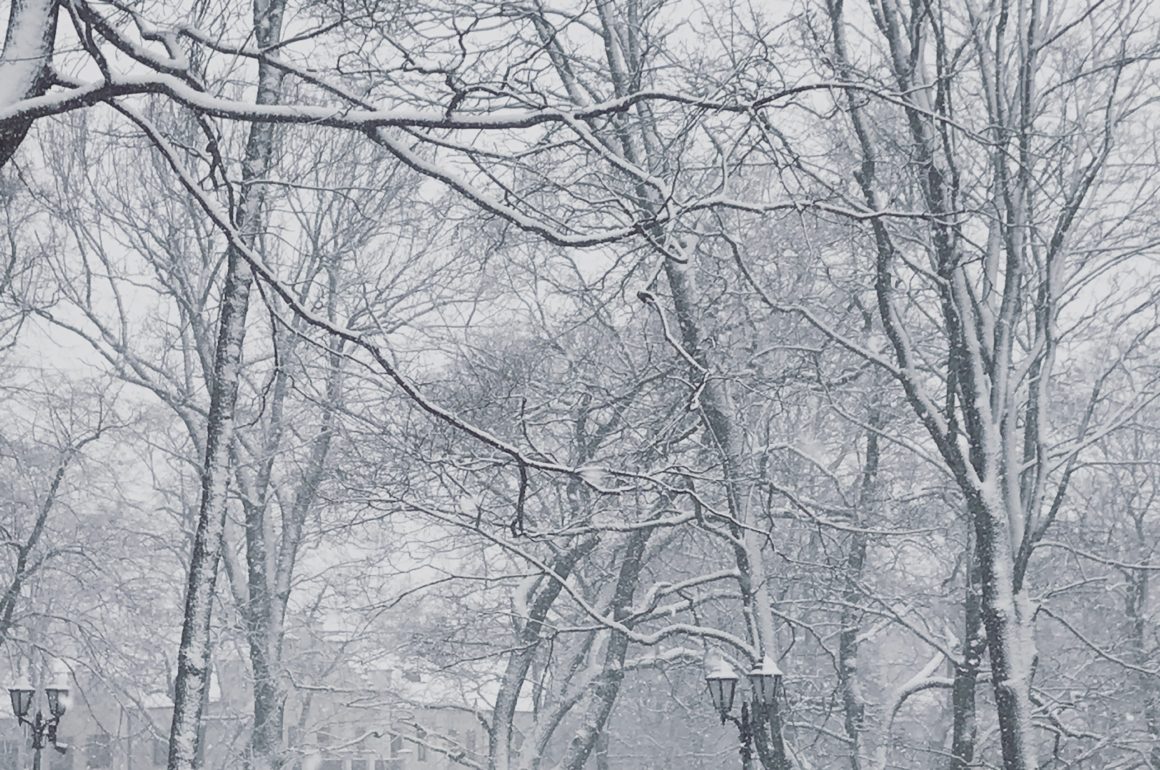 Today I will tell you about Latvia.
I went there at the beginning of March for some concerts with my Piano-Violin Duo with Ugo Mahieux, in collaboration with the local French Institute.
Wonderful places, museums, salons… Duo concerts are a special, convivial experience. The complicity between Ugo and me spreads out easily through the concert hall, as, besides playing music, we like to talk and exchange with our audience. This feeling represents to me the same then romantic composers must have lived, such as Schumann or Schuber, who was so introverted that he played mostly only in front of some close friends.
Unlike concerts as a soloist, you share everything with your musical partner: rehearsals, nervousness, stage fright, doubts and concerns… It's a different kind of happiness, because it's music you can share with another musician, until the last note of the concert.
That short series of concerts has allowed us to explore Latvia a little bit, and not only its Capital, Riga. Our first concert was at Madona, around two hours south from Riga: Latvians like to go there for winter sports.
We played there a new program, which we prepared especially for this occasion. As we had prepared these concerts in collaboration with the French Institute it was was quite natural for us to dedicate at least a part of our concerts to French Music: Beethoven's "Spring" Sonata op 24 N° 5, Felix Mendelssohn's 3rd opus posthum Sonata in F major, Ernest Chausson's "Poème" op. 25, and César Franck's famous A major Sonata op. 13.
Nous avons pris l'habitude de prendre un petit selfie avant chaque concert pour immortaliser ce moment particulier entre trac et enthousiasme! Un sentiment dont je suis devenu accro!
We took that funny habit to take a little selfie before each concert to immortalize this special momet between stage fright and enthousiasm! I am completely addicted to this feeling!
The evening after the Masterclass we held at the Madona Music Academy, we traveled back to Riga, which was in a soft, wintery drowsiness: people there use to say that Latvia has 5 winters before spring arrives, somwhere in late april, and we had our share! During our stay there we were surprised with a wonderful snowstorm, worth of a real fairy tale, in that town where everything feels like if it came from another time.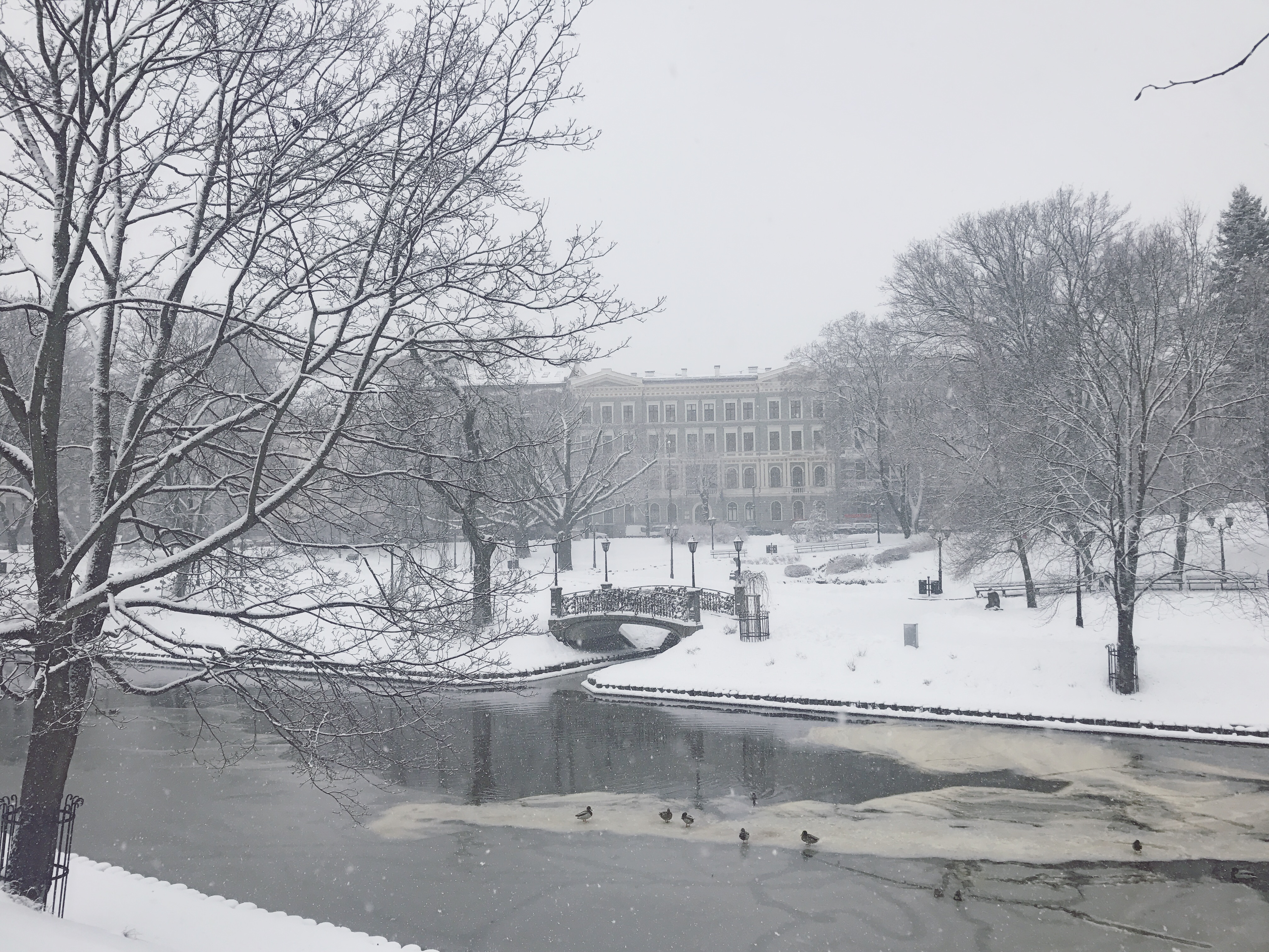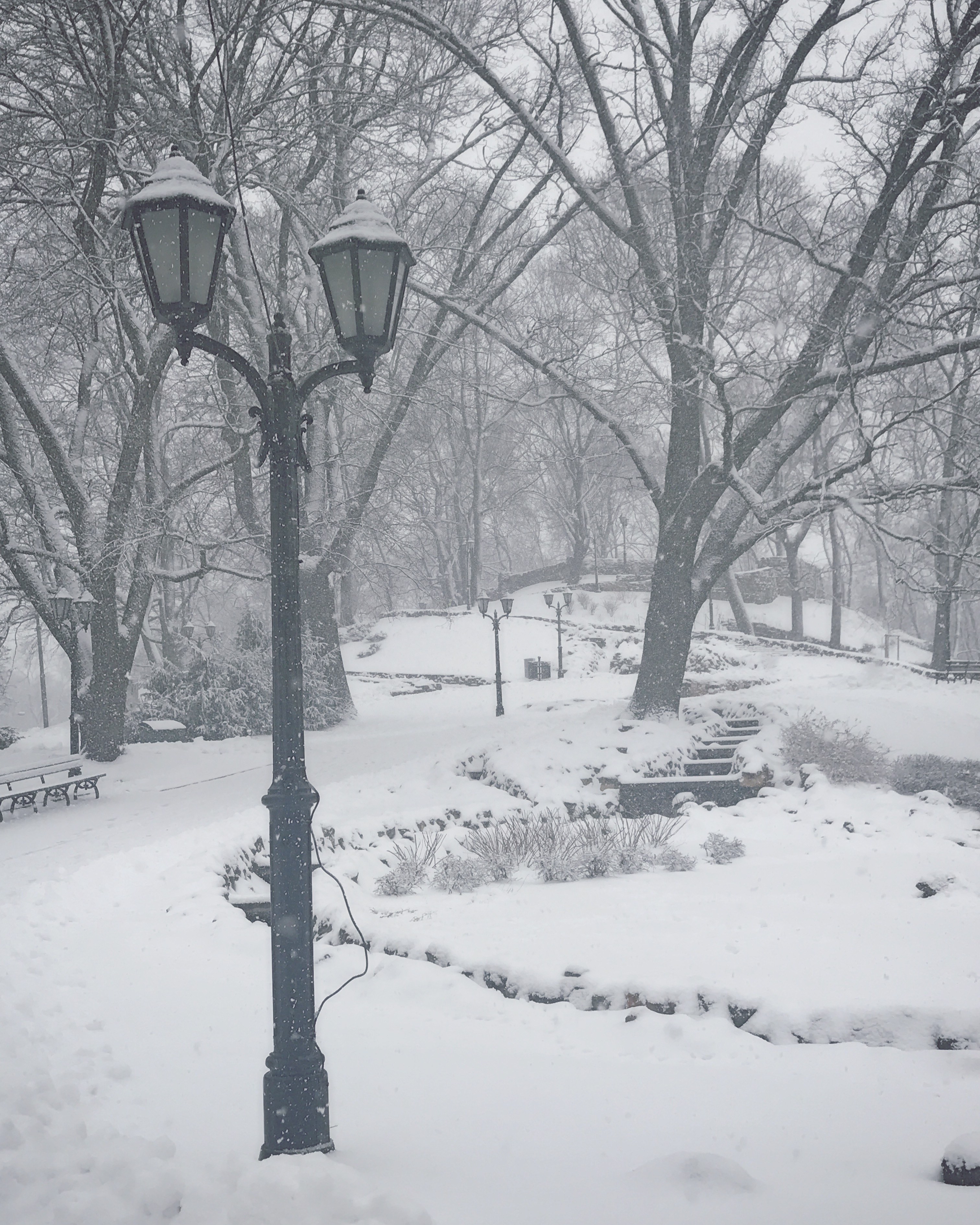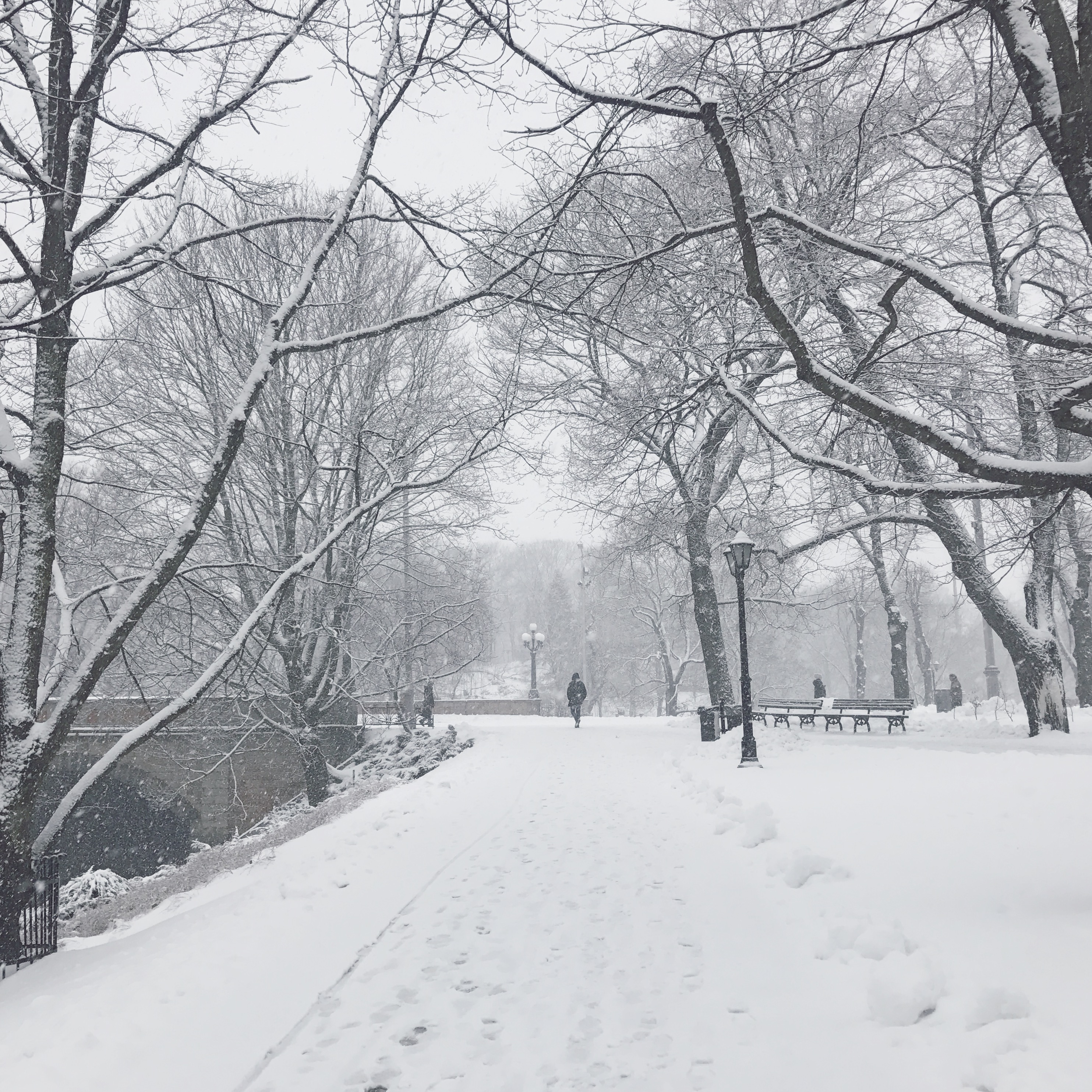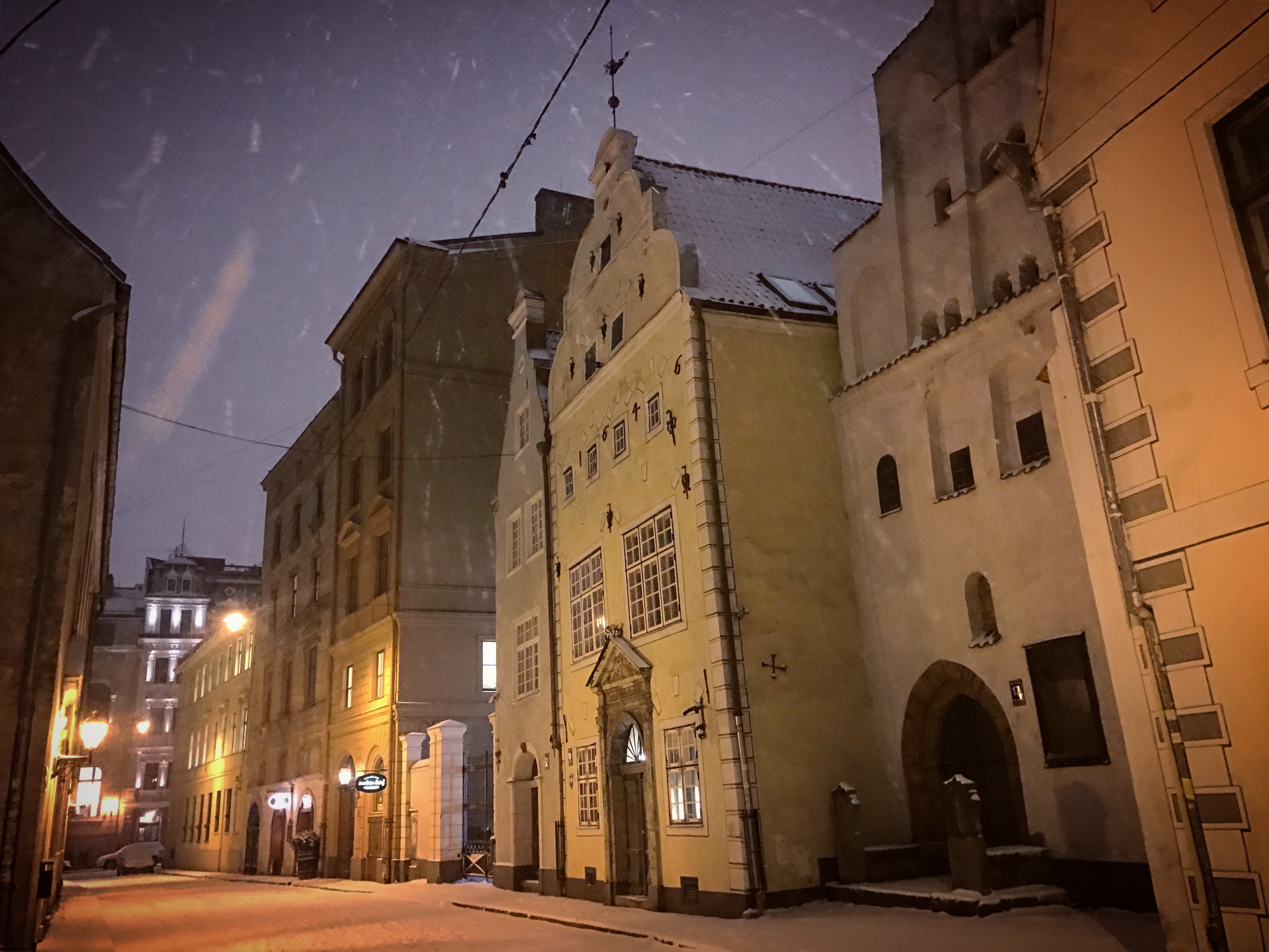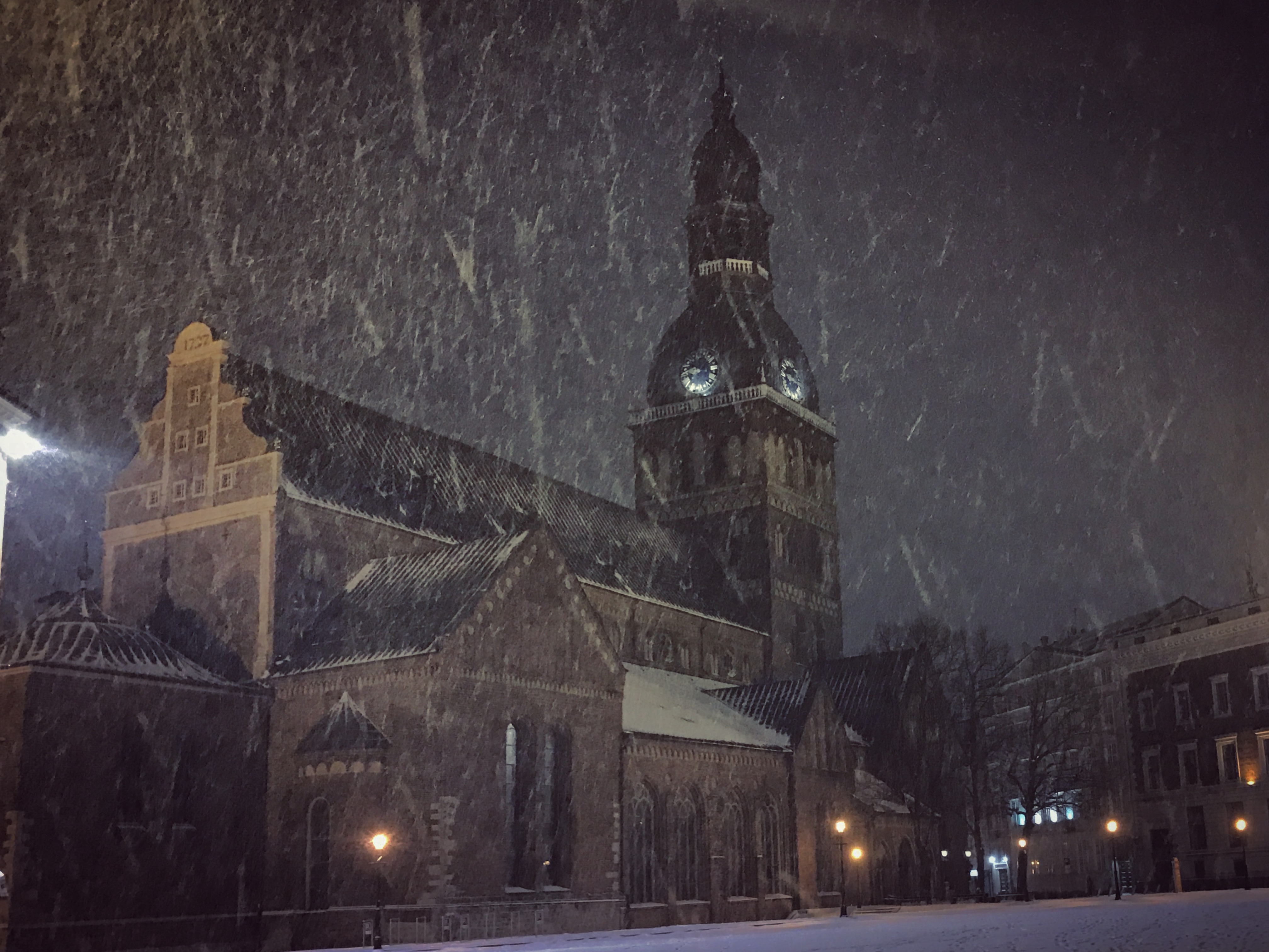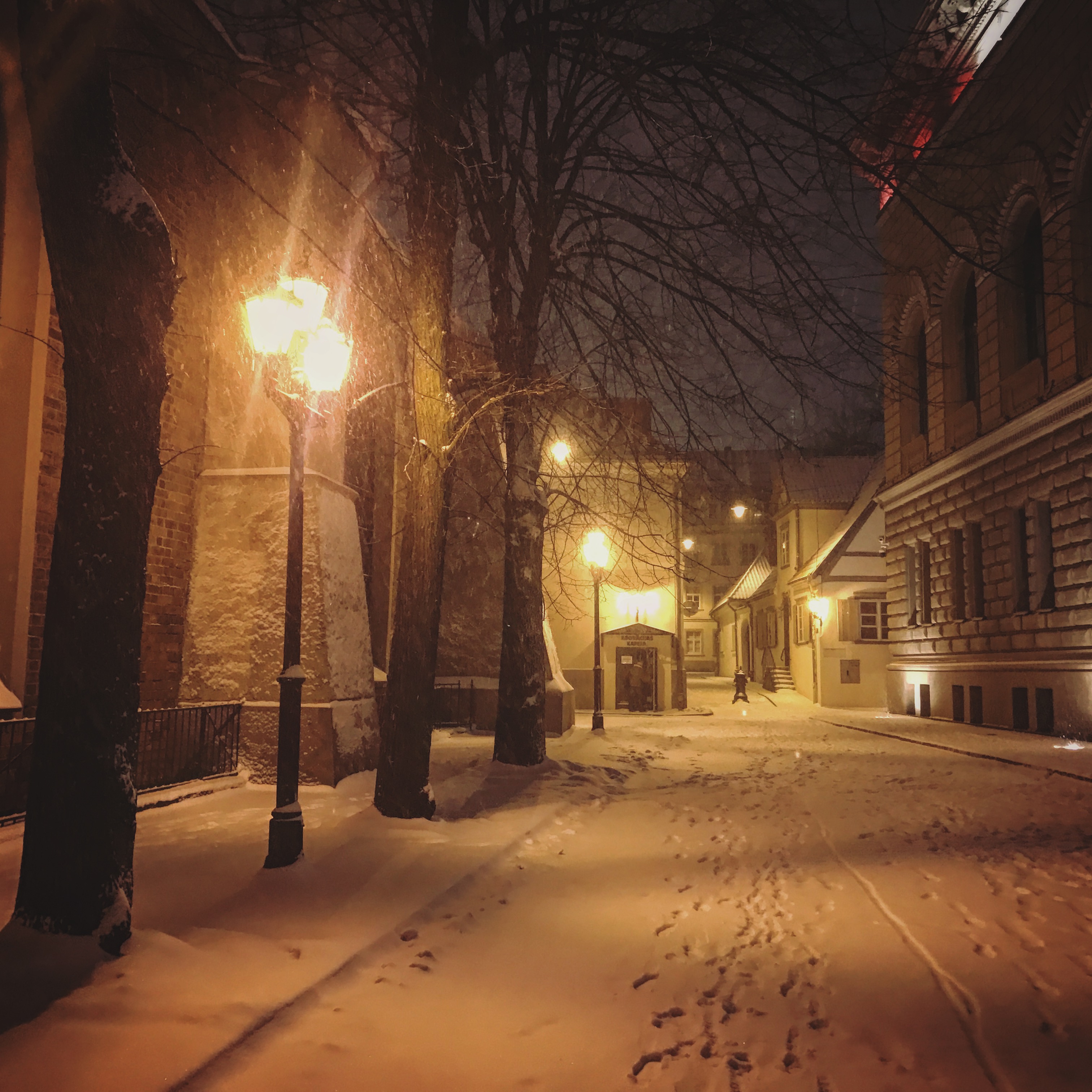 On March 8th we had a wonderful concert at the Museum of the Stock Exchange of Riga. The audience has been so warmhearted, we felt instantly welcome.
The day after we had the pleasure to meet the audience in a less formal way at the French Institute. The director of the Institute, Mr Gilles Bonnevialle, discussed briefely our musical careers before we answered to the questions the audience asked.
Our last concert was in Tukums, in a castle which has since been turned into a historical Museum of Latvia.
These 10 days passed to quickly, and Ugo and I went different ways again. You can, by the way, follow us on our official Facebook page, where we will post form time to time some news: Ugo from America, and myself from Europe 😉
I have been back to Latvia some days ago, where I played Ernest Chausson's "Poème" with orchestra. For sure I will post another article in this "travel journal", and you will see: spring will be arrived there too. Spring wins every year, it's just a matter of patience…